Predicting future Higher Education trends is one of the most important things an institution can do. This helps to develop strategies and plan responses to ongoing issues, whilst targeting more consistent growth. Robin Reeves, experienced international recruiter, reflects on 2022 and offers his predictions for the UK Higher Education sector in 2023.
How did the South Asia market perform in 2022 for UK universities?
2022 was a strong year for UK universities operating in South Asia, with many Acumen partners reporting an uptick in student enrolment. Robin notes the UK's ability to bounce back from COVID-19 as one of the main factors to attract students to study. The UK's boarders opening significantly quicker than competing countries, offering flexible study options and transitioning back to mainly face-to-face teaching has helped the attractiveness as a study destination. Opportunities to stay and work in the UK after graduation has also significantly contributed to year on year growth in applications from the subcontinent, with India, Bangladesh, Pakistan and Nepal seeing significant expansion. Even Sri Lanka, a region many thought would struggle given the financial crisis, has shown signs of growth for some of our Acumen partners.
What challenges have institutions experienced in 2022, and will they continue on to 2023?
Huge growth in student recruitment from South Asia has led to pressures on UK institutions many of which are structural and will carry over to 2023. Some of the most prominent challenges that universities have met include:
Enrolment and Visa Issues
 As we see demand grow for UK education we have been approached by a number of partners, who are concerned by the growing number of visa issues they are facing, particularly in January intakes, but also September intakes as well. The main issue here is the rising number of 'no shows' where students have entered the UK but have not engaged with their studies. Some partners have also experienced English Language problems with students with some of their enrolled students. Our PACE team have been in discussion with a number of our partners about ways we can support them with their enrolment solution needs with Pre-CAS compliance interviews becoming a very popular service.
Accommodation issues
With a spike in enrolments at universities across multiple intakes, there is a strain on the amount of accommodation available, both on and off University campuses. Students need safe and secure accommodation close to their place of study but many now live within a stretched commutable distance adding travel costs to an already growing cost of living. Universities continue to expand their own accommodation provisions as well as working with private partners to provide more options for 2023 and beyond. 
Teaching space and capacity
Growth in student populations also affects teaching space, with Robin noting the rise in administration buildings becoming occupied by teaching spaces. Larger cohorts of students mean course capacities are stretched and in certain subjects institutions are finding it a challenge to maintain student diversity. 
What do external factors mean for the sector?
Universities operating in South Asia could face some risks as a result of political and economic factors. We have been following UK Government regulations relating to international student recruitment for some time now and there are concerns amongst applicants that the Graduate route visa may reduce the duration students can remain in the UK after their studies this has led to a level of uncertainty across the subcontinent. This added to an unsettled government and likely general election in 2024 it remains to be seen how future policy changes may impact the UK's desirability for studies.
Students are also increasingly aware of how high living costs are, causing some universities to offer scholarships and grants to students in order to continue being an attractive option. According to Robin, universities being upfront about the cost of study and supporting people where possible is essential for avoiding issues with affordability at a time when return on investment is more vital than ever before. The promotion of international employability statistics, career support and graduate success examples are some of the ways institutions are targeting future students.
The role of parents in the student's journey to study in the UK is also changing. Universities are increasingly using parents of graduates to discuss the benefits of UK Higher Education and to reassure fellow parents of the support and guidance offered in what typically the first time their child has studied, or in some cases ever been abroad. We are therefore seeing an evolution of 'Parent Ambassadors' supporting institutions with their conversion activities.
What does 2023 look like for international higher education?
The sector's prospects for 2023 look incredibly promising, with demand for January intakes remaining high and undergraduate recruitment rising, However, as Australia, Canada and the United States continue to open up after COVID-19, the UK may risk losing some of the advantage it gained after the pandemic. Robin believes that this could lead to universities across the country exploring more collaborative approaches to promote "Brand UK", pushing the country forward as an attractive destination option for South Asian students looking to study abroad. This has worked very well for Scottish universities previously working together under a Study in Scotland narrative.
Transnational education (or TNE) partnerships are also likely to keep emerging over the coming year. There are many eyes on GIFT City in India and questions as to whether there will be movement on UK universities entering discussions around branch campuses in Gujarat and perhaps elsewhere. There is growing appetite from Acumen partners to explore TNE opportunities, particularly in India, to diversify student intake routes away from a reliance on direct entry.
Robin's hopes for 2023
With international student recruitment competition increasing globally the UK needs to maintain its excellent global reputation as a leading destination. This can be done by demonstrating expertise in certain subject areas as well as showcasing graduate success.
It is important to promote subject demand trends such as the huge growth in computer science-related subjects interest. This can demonstrate the innovation and evolution of course portfolios to meet shifting trends and student and employer demand.
Robin has specific hopes for the celebration of the achievements of international alumni, particularly those from South Asia who have gone on to excel in their fields, whether now working in the UK or elsewhere. A fantastic example of this was the recent India UK Achievers Honours. Continuing to promote international graduate outcomes is likely to keep the UK as one of the most desirable options for overseas study, building on what has been fantastic recruitment successes in the region for many UK universities.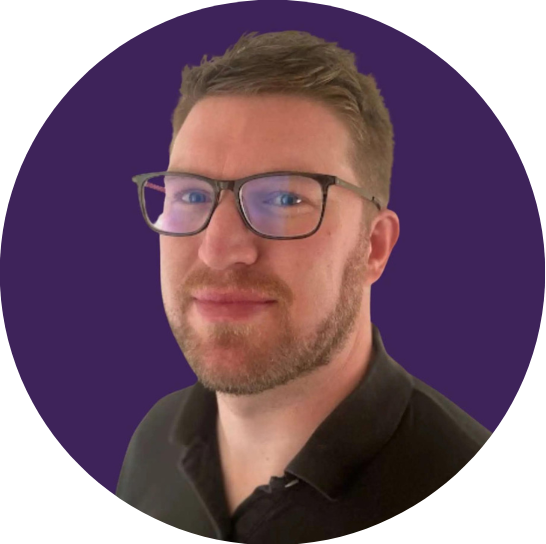 Robin Reeves, Senior Manager – Client Success, Acumen