Written by Sagar Bahadur— Executive Director – India & South Asia, Acumen
In recent years, the landscape of higher education in India has undergone a significant transformation, driven by the NEP 2020 and a shifting perspective towards global education. One noteworthy shift gaining traction is the establishment and implementation of articulation partnerships between Indian institutions and international education providers. In this article, we will delve into the concept of articulation partnerships, their strategic advantages, the factors propelling their emergence, and compelling instances of– successful collaborations.
What are Articulation Partnerships
Articulation partnerships, at their core, are formal agreements between educational institutions that facilitate a seamless transfer of students from one programme or institution to another, without sacrificing earned credits. This entails a student commencing their studies in one Indian institution and, at a designated juncture, transferring to an overseas institution to pursue their education further, culminating in a degree from the latter. This pragmatic approach eliminates credit loss and streamlines the educational journey.
Strategic Advantages for International Universities
Articulation partnerships offer multifaceted benefits for international universities, ranging from enriching diversity to expanding their global footprint:
Diverse Student Influx & Cohort Recruitment:

Partnering with Indian institutions provides a reliable source of students, simplifying the recruitment process. This dynamic influx contributes to a diversified student community and an enriched academic milieu.

Global Brand Amplification:

Collaborations with foreign institutions enhance a university's international profile, rendering it more appealing and recognisable on a global scale.

Catalyst for Strategic Alliances:

Successful articulation partnerships lay the foundations for broader strategic collaborations, potentially opening doors for joint research endeavours, exchange programmes and curriculum enhancements.

Augmented Student Retention and Quality:

Students traversing articulation pathways tend to exhibit higher retention rates and academic success, further bolstering the quality of the international student cohort.
"Through strategic articulation agreements with leading international institutions, we provide a global immersive experience that equips and empowers our students to excel in an interconnected world." – Dr. Ram Sharma, Vice-Chancellor, UPES, Dehradun, India
Articulation vs. Transnational Education (TNE)
Distinguishing between articulation partnerships and transnational education is crucial:
Articulation Partnerships

: Involve students starting a programme at one institution and transferring to another, with credit recognition.

Transnational Education (TNE): Encompasses a broader range of educational activities crossing national borders, spanning branch campuses, online programmes, collaborative partnerships around dual and joint degrees, twinning arrangements, exchange programmes, and franchising.
Overcoming Historical Hurdles
Historical hurdles impeded the growth of articulation partnerships in the past:
Regulatory Complexity: The Indian higher education system, governed by multiple bodies, posed regulatory challenges for partnerships.

Quality Apprehensions: Concerns regarding curriculum equivalence between Indian and foreign institutions hindered credit recognition across systems.

Tradition vs. Innovation: Students and parents traditionally preferred overseas education, discouraging the adoption of split degree arrangements.

Institutional Autonomy: Bureaucratic obstacles in Indian institutions impeded the establishment of independent articulation agreements.

Mutual recognition of qualifications between countries: Lack of recognition of the 1 year UK Masters degree and 3 years Engineering degree has been a source of frustration for innovative and forward thinking institutional partners.

Inertia, Low bandwidth and overworked staff: Articulation pathways require a lot of patience and meticulous attention before as well as after signing of agreements. There are no quick wins and it requires committed and passionate experts to design, launch and implement the various nuances for ensuring the envisioned strategic gains.
Emergence of a New Era for Articulation Partnerships
Several factors have catalysed the surge in articulation partnerships:
NEP 2020 Impetus: The NEP 2020 champions international collaboration, endorsing student mobility and the infusion of global best practices, providing fertile ground for articulation partnerships to grow and blossom.

Demographic Dynamics: India's burgeoning middle class demographic seeks international exposure, fuelling interest in articulation pathways. As per the Indian cultural context, a large segment of parents are still hesitant to send their children abroad for higher education straight after school. Articulation agreements help the students and their parents to better prepare for this journey. 

Global Diplomatic Discourse: Enhanced dialogues between India and countries like the UK, Australia, and the US have facilitated conducive environments for articulation agreements.

Emergence of innovative partnership models: The scope and models of articulation agreements have evolved tremendously over the past few years in India leading to deeper engagements leading to co-teaching, joint research opportunities and creation of shared resources, which has been encouraging for both sides. There are innovative ways of how these agreements can be structured with private Indian HEIs.
"India has tremendous teaching/research institutions that can support capacity building for students and professionals from many parts of the world. IIT Madras is committed to contribute to this effort in a significant manner." Prof. Raghunathan Rengaswamy, Dean Global Engagement, IIT Madras
Building Blocks of Successful Articulation Partnerships
Constructing thriving articulation partnerships requires a strategic blend of essential elements:
Alignment and Transparency of Objectives: Partner institutions must share mutual visions and objectives for seamless collaboration.

Students first: Core interest and benefit of students and student satisfaction should be the driving force in such agreements. This would include high standards of teaching and assessment, student support from enquiry to enrollment and beyond.

Regulatory Adherence: Complying with local regulations ensures a smooth operational landscape.

Leveraging Strengths: Recognising and leveraging the strengths of both parties generates synergy.

Cultural Relevance: Tailoring partnerships to local contexts ensures cultural compatibility. The engagement and model has to be crafted for India which can look very different from similar agreements in other parts of the world.

Faculty Empowerment: Equipping faculty for cross-institutional collaboration is pivotal for effective implementation.

Sustainable Financial and Legal Framework: A sound financial model balances profitability with academic excellence. A clear and contractual understanding regarding the roles and responsibilities of both sides is equally crucial.

Operational Expertise: Effective partnership execution necessitates on the ground expertise to ensure progress tracking and clear communication.
Compelling Instances of Successful Articulation Partnerships
University of Queensland (UQ) collaborated with Indian institutions such as Vellore Institute of Technology, Thapar Institute of Engineering and Technology, Amity University and BITS Pilani, promoting study mobility options through various articulation models such as 1+2, 2+2, 3+2 across diverse domains like Management, Engineering, Biotechnology and Sciences. UQ has enjoyed a steady inflow of high quality students from top indian universities through these routes which has helped in increasing student diversity and reduced dependency on student recruitment agents. 

UPES Dehradun has established multiple artificial pathways with universities across the globe like UNSW Australia, Bond University, Nottingham Trent University, University of Essex, University of Aberdeen enabling their large student base to have opportunities at various levels to transfer to an international university to complete their higher education. 

Amity University, India has established articulation agreements with universities across the world, not only in the traditional domains of Engineering and Management, but also fashion, psychology and mass communication. Pathways for the UK have attracted the maximum interest, and go over two decades back with very successful advance transfers of over 100 students to University of East London, and University of Northampton. Few of their existing articulations with UK include

University of Birmingham (1+2 model for bachelors in management)

University of Portsmouth (1+2 model for bachelors in psychology)

Queen Mary University of London (1+2 model for bachelors in accounting & finance)

Manipal Academy of Higher Education (MAHE) established a dedicated International Centre for Applied Sciences (ICAS) in 1994 to facilitate 2+2 articulation pathways with almost 40 partner universities in the engineering domain, including the following 12 from the UK. (For the complete list, visit

here

)

City University London, Northampton Square, London

Lancaster University, Lancaster

University of Leicester, Leicester

University of Nottingham, Nottingham

University of Birmingham, Birmingham, West Midlands

Queen Mary University of London, Mile End Road, London

University of Strathclyde, Glasgow, Scotland

Heriot-Watt University, Edinburgh 

University of Edinburgh, Edinburgh

University of London, London

University of Central Lancashire, Preston

Manchester Metropolitan University
ICAS has seen over 2,500 students pass through Manipal campuses after 2 years to study abroad for another two years in multiple disciplines of engineering. 
"Collaboration without any boundary is the fundamental facet of science, technology and innovations. Internationalisation of university education is a prime enabler for fulfilling this most important objective of education." —Dr. B.R. Mehta, Vice-Chancellor, Jaypee Institute of Information Technology, India
So what does this all mean?
Articulation partnerships are pivotal players in reshaping India's higher education narrative, capitalising on the NEP 2020 and the nation's thirst for global exposure. These partnerships, bridging the gap between Indian and international institutions, set the stage for increased student mobility, enriched academic diversity, and amplified collaboration on the global stage. As the curtain rises on this new educational act, articulation partnerships emerge as powerful conduits for a transformative and borderless academic journey.
For international universities, this is a perfect opportunity to utilise these developments to start investing in developing a new and sustainable cohort recruitment channel that can add significant value both in terms of student numbers and diversity. 
Whilst setting up an articulation partnership sounds exciting and important, it takes a lot of levers to move synchronously to build, operate and sustain one. Right from knowing the local market, to identifying the right partners, understanding the remit of offerings as per the regulatory parameters, a winning model for all stakeholders, academic deliberations around programme mapping, training and education of stakeholders, student support, actual student mobility, and smooth academic, cultural and social integration into the advanced year abroad.
---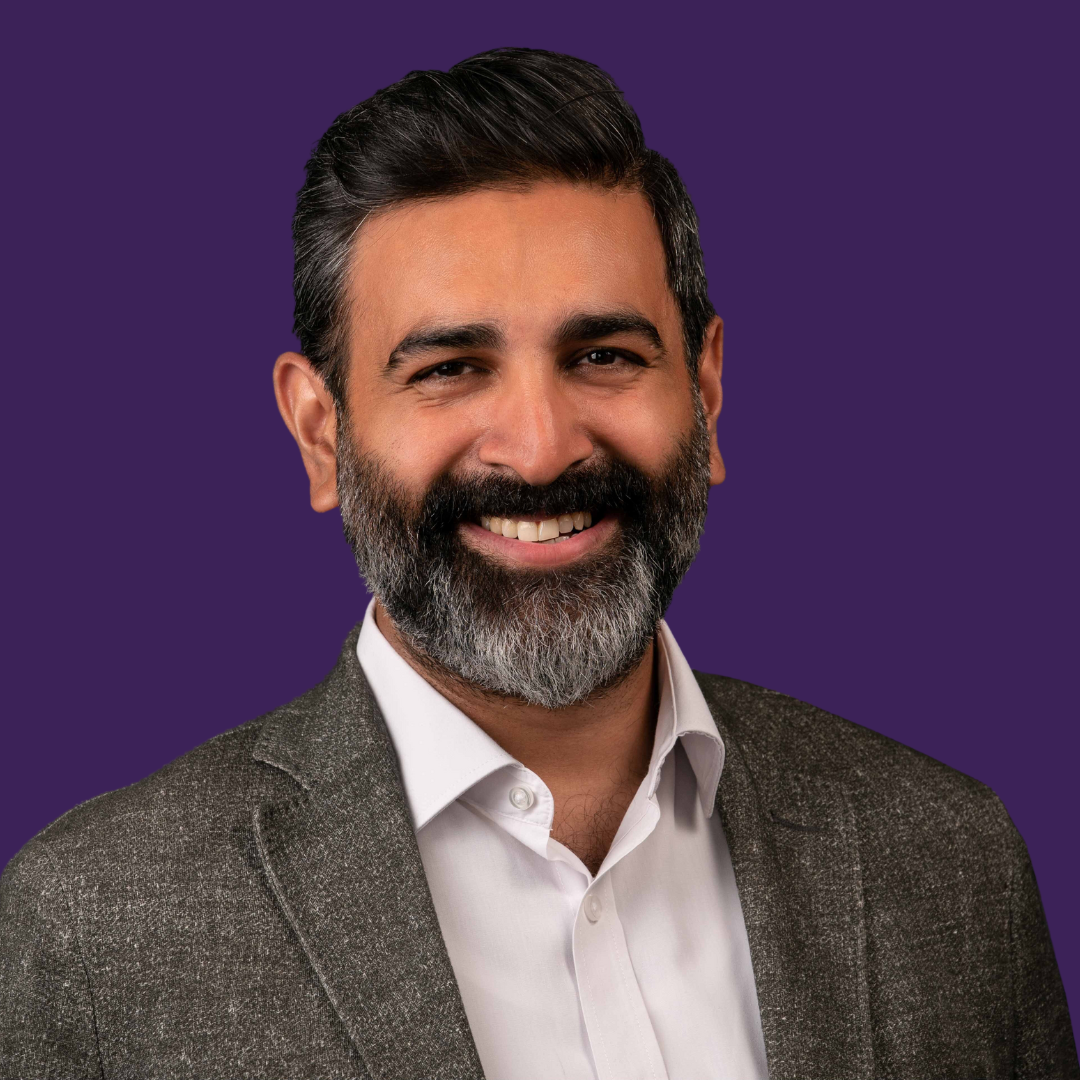 Sagar Bahadur is an esteemed educational business solutions expert. Sagar's accomplishments extend to his innovative revamp of The University of Queensland's India strategy and operations, setting a benchmark for similar projects in 2020.
Sagar played a pivotal role in the successful launch of Gradstar Global Education in 2022, securing partnerships with over 50 international collaborators and achieving substantial revenue milestones. He previously also led the establishment of multiple global campuses for the Amity Education Group, showcasing his expertise in TNE models across diverse regions. The aforementioned achievements have earned him prestigious awards, including the Indian BW Business World 40 under 40 award in 2020 and the Philip Kotler award in the same year.
In his new role as Executive Director for India and South Asia at Acumen, Sagar's track record aligns seamlessly with the company's commitment to global expansion and strategic innovation. He is eager to support international clients in achieving successful endeavours within South Asia.
With Sagar on board, Acumen looks forward to further amplifying partnerships with governments, corporations, and educational institutions, providing exceptional services to clients in the Indian and South Asian regions.